"The participants left inspired and motivated to start using the techniques to become more effective and engaged in their work."
Irene Okamura, County of Hawaii
Conference Keynote Speaking - Dealing with Stress at Work
As a Hawaii Speaker Hall of Fame speaker, Makana will help your organization achieve well-being.
Dealing with stress at work is a competitive advantage. Achieving well-being is the highest form of leadership. Conference keynote speaker Makana Risser Chai will challenge your audience to think differently about stress management in the workplace to achieve different results. Makana brings a fresh outlook based on her experience as an attorney and Silicon Valley business owner, whose well-being journey started when a cardiologist said, "Change your life, or you will die."
She became a certified stress and wellness consultant, yoga-meditation instructor, and authored books on traditional Hawaiian ways of well-being that work today.
In conference keynote speaking, she will move your audience with high content, highly interactive speaking that engages their heads and hearts with humor. They will be entertained, stretched and inspired when they hear her speak at your next event.
"Makana is one of Hawaii's most called upon speakers. She has a unique ability to engage her audiences, whether in-person or virtual, using appropriate humor, relatable stories, case studies, and group discussions to help them understand and apply the concepts she presents." Paulette Williams, RN, DrPH
Conference Keynote Topics - Dealing with Stress at Work
Achieve Well-Being with Workouts, Mindfulness, and Chocolate!
Fun and Fit at 96: Tips and Tricks from Mom for Any Age
Mindful Multitasking: Timeless Techniques for a Vibrant Mind, Strong Body, Happy Heart, and Light Spirit
Surf the Waves of Change: Beyond Change Management to Agility, Adaptability, and Flexibility
Relax in Paradise: Classes in Yoga and Mindful Meditation
Hawaiian Traditions of Reducing Stress: Lomilomi massage, Aloha and More (with Native practitioners)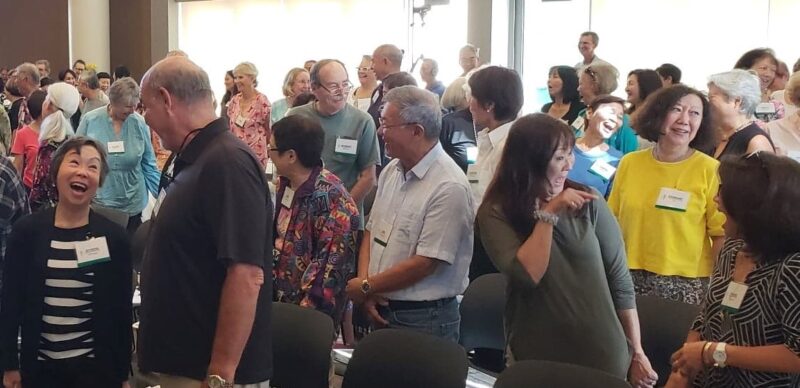 Why Training for Stress Management in the Workplace?
Engage employees. Avoid bad publicity. Reduce turnover. Stop burnout. Improve employee wellness. Achieve workplace well-being. These are just some of the benefits of employee training and development for dealing with stress at work.
What are Our Stress Management in the Workplace Training Services?
Management training and development
Employee training and development
Custom videos for your organization
Leadership training and development
Executive updates
"Your presentation was a life-changing moment for me. It has really impacted me at work. I feel transformed!"
Diane Praywell, attorney, Honolulu
How is Our Stress Management in the Workplace Training Different?
Combining head, heart, and humor, our training for dealing with stress at work is customized for your organization and is highly interactive, with self-assessments, skill-building exercises, practice sessions, small group discussions, and lots of time to get questions answered about how to apply the concepts when under pressure.
We also facilitate discussions about how tweaks can be made in workplace systems, processes, and procedures to reduce unnecessary stressors. We can change lose-lose-lose situations into win-win-win for the employee-company-customer.
Stress Management in the Workplace Training Topics
From Stressed to Best: Dealing with Stress at Work
Vitality: Going Beyond Stress Reduction and Stress Management
Success without Stress at Work
Dealing with Difficult People by Forgiving
"Fabulous! One of the BEST virtual learning experiences. Powerful storytelling, beautiful slides. You engaged people via poll, chat, breakout session, conversation, stand-up exercise, motioning with hands, humor. Wow." — Ai Tanaka, HMSA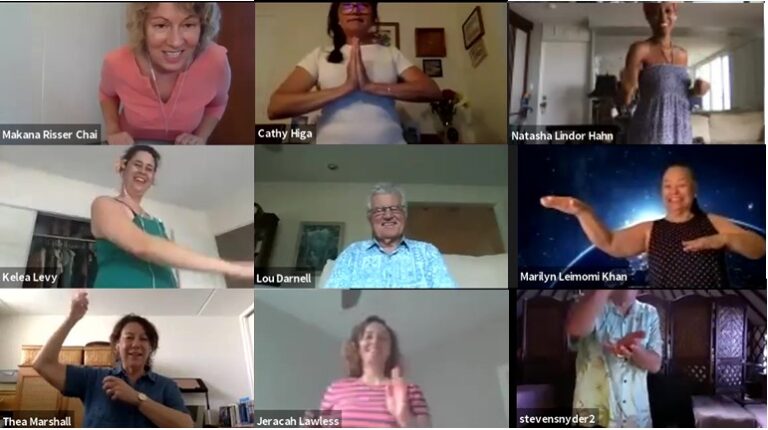 "I learned that even when you think you don't have time to relax
there is always a way. Makana was awesome!"
Contact us for speaking and training