I have worked in HR for many, many years, so I am familiar with this topic, but you talked about this in one of the best ways I've heard yet.
George Ann Skandis, VP of Human Resources, Atlantis Adventures
Discover the Power of Values-Based HR Compliance Training
Unlock the benefits of investing in HR compliance training. Prevent costly lawsuits, boost employee engagement, safeguard your reputation, reduce turnover, and combat burnout. To achieve these benefits, we offer a comprehensive range of services tailored to your organization's needs:
Management training and development
Employee training and development
Custom microlearning and videos 
Leadership training and development
Executive updates
One-on-one coaching for accused offenders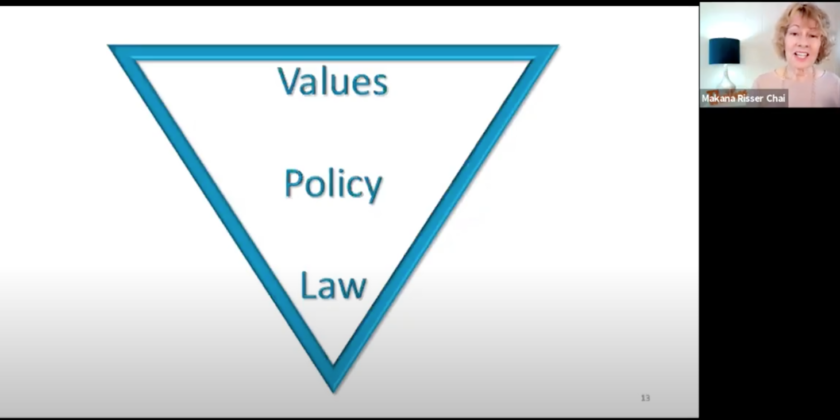 She trained all of our employees, and 100% rated her presentation good or excellent!   Pamela Moore CSP, Director, Environmental Health & Safety, Hawaii Gas
What Sets Our HR Compliance Training Apart?
Makana is the author of the classic Prentice Hall book, Stay Out of Court! The Manager's Guide to Preventing Employee Lawsuits. She has years of experience as an attorney, trainer, and manager, so she gives practical ideas that work in the real world. Combining head and heart with humor, her legal compliance programs are customized for your group and are highly interactive, with case studies, video vignettes, skill-building exercises, small group discussions, and lots of time to get questions answered about how to apply the law to tricky situations.
Your organization's policies, procedures, and values are included in the program so participants learn the specifics of your processes. Every program integrates the values of diversity and inclusion.
After a recent management training and development program, a manager said, "That was informative and actually it was fun! And we really needed it." Fun? In a mandatory respectful workplaces class??? One of the themes of our training is to have compassion for ourselves and others. Whether we have experienced harassment or have been harassers—or both—we can have empathy for each other. That doesn't mean we accept bad behavior, but it does recognize that none of us is perfect. We all make mistakes. And sometimes those mistakes can be pretty funny. Of course, this issue is important. It's emotional for many people, and some who have experienced it have been traumatized. We need to respect those who have been injured.
At the same time, we know that people don't learn from an overwhelmingly serious lecture. They need to keep interested and engaged. One way to do that is to chuckle at some of the blunders we all make, either through real-life stories or through cartoons or videos.
"A lot of what I had thought I knew turned out to be wrong. Good eye-opener."
Manager, Utility Company
Legal compliance training topics
Creating a Respectful Workplace

Preventing Sexual & Discriminatory Harassment

Managing Performance from Hiring to Firing

Managing & Supervising Legally

From Onboarding to Outboarding

How Unconscious Behaviors Lead to Unconscious Bias

The Best Ways to Hire the Best

Managing Layoffs with Respect & Dignity

Expectations & Standards for New Hires

Title VII Compliance

Documenting with Dignity

Preventing Wrongful Termination

Routine Investigations for Managers

DEI, Diversity and Inclusion (with a co-facilitator)

 
The Impact of Our HR Compliance Training
In a recent program, 65% of managers who took the course said they learned how to write better documentation. They also said they learned:
"Treat others the way they want to be treated rather than the way I would want to be treated."

"Resolving conflict in the work place through methods taught throughout the course."

"Better understanding of what is appropriate and inappropriate behavior."

"Difference between coaching, counseling, and warning."

"Better process and outcomes for performance reviews."

"It is important to give compassion to get compassion."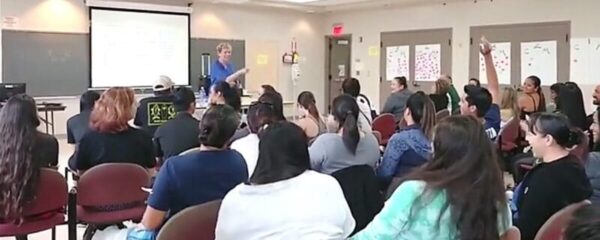 One-on-one Compliance Training
Do you have leaders or employees who could use personalized coaching about their behavior? Makana has coached dozens of executives, managers, HR professionals, and employees to help them change their actions in the workplace.
Our legal compliance programs are highly rated by the people usually forced to be there. Our favorite testimonial came from a high-tech SVP who said, "This class was better than CATS!" Better still, his CEO called a few weeks later and said the SVP had completely turned around his behavior.
Contact Us for Speaking and Training